Privacy Policy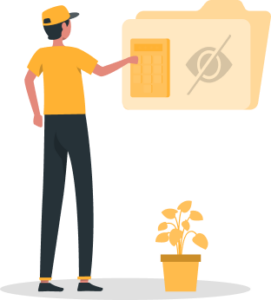 INTRODUCTION
1.1. Data protection
1.1.1. In the context of the provision of managing the childcare platform/application called "Parent" the Parent ApS will process personal data on the users of the application, and therefore have made this data protection policy that describes how your data gets processed and the rights you have as a registered user. Be aware that Parent ApS is a data controller in relation to some of the personal data added to our application but relating to most of the personal data processed in the Parent application, Parent ApS is data processor.
1.1.2. To protect your personal data in the best possible, we constantly assess how high the risk is that our data processing affects your basic rights, and we process your personal data in accordance to the following basic principles:
The processing happens in a lawful, fair and transparent way with your consent.
The processing is subject to a purpose limitation.
The processing is carried out on a principle about data minimization.
The processing is based on a principle of accuracy, which is intended to ensure that the data we process about you is accurate and up to date.
The processing is done on the basis of a principle of retention limitation.
The processing is based on a principle of integrity and confidentiality.
1.2. Data controller
1.2.1. The data controller for the processing of your personal data as a contact person from one of Parent's customers is Parent ApS, CVR-nr. 37407747.
1.2.2. The data controller is responsible for ensuring that your personal data is processed in accordance with Regulation (EU) 2016/679 of the European Parliament and of the Council of 27 June 2006 on the protection of individuals about the processing of personal data, and the Danish Data Protection Act.
1.2.3. If you have any questions regarding the processing of personal data in the company, please contact Firas El-Bizri: firas@parent.cloud.